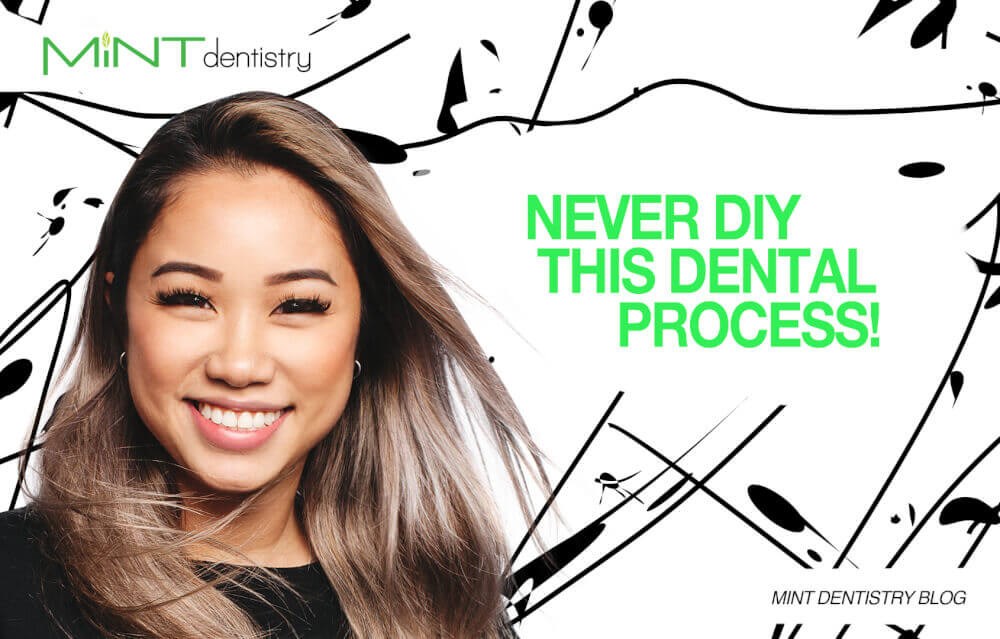 Most people dream about having a gorgeous smile. As a part of reaching this, many are undergoing dentist-performed teeth whitening. It is a common cosmetic dentistry technique with remarkable advantages beyond whiter smiles. Store-bought teeth whitening strips simply cannot compare to the more brilliant and longer-term results of dental teeth whitening.
Customized Sessions And Results
Usually, in aesthetic dentistry, a one-size-fits-all program will not work for every patient. Patients' wants can be quite different. Oral practitioners apply their training and skills while examining teeth to establish the reasons behind any discoloration.
Also, the dentist will ask you about any past and future corrective dentistry care or repairs you may get that could affect your optimal outcome. For instance, it could be sensible to wait before receiving new crowns and porcelain veneers. This can allow the dentist to create crowns and veneers that complement the color of your newly brightened, stain-free teeth. Dental bleaching can be relatively harder for people who already have dental restorations. Because whitening sessions cannot correct stains on dental crowns or veneers, it could be necessary for your dentist to apply various procedures to make sure that all of your teeth have the same color.
At your initial evaluation, the dentist will create a customized treatment plan that is suitable for you. She or he will also establish the likely number of whitening appointments required to get your most effective outcomes.
Medical-Strength Teeth Bleaching Materials
Store-bought teeth whitening solutions usually contain a nominal quantity of active ingredients compared to bleaching methods applied for in-office teeth whitening. In addition, clumsy mouth trays and uncomfortable gel applicators may provide inconsistent outcomes and routinely only lighten teeth one shade with each use. Before an expert teeth whitening session, individuals can select the precise color of whiteness they want to achieve.
At MINT dentistry in Elmsworth, our group offers brief laser teeth whitening treatments using a process called ZOOM for Houston, TX patients. ZOOM includes a special gel containing hydrogen peroxide that is administered to each tooth one by one. The advanced gel is activated by a laser, which goes through the tooth and whitens the yellowed enamel. This system can lighten your teeth approximately six to ten shades. Dental professionals suggest that people who undergo laser teeth whitening sessions have in-office cleanings two times every year. This cleaning can help get rid of new frustrating stains and help your teeth continue to be healthy.
Avoid Tooth Pain
Often, patients who utilize drugstore teeth whitening systems might suffer from tooth sensitivity after a while. This may take place when the hydrogen peroxide permeates the enamel of the teeth or when they use whitening kits with ill-fitting strips and trays that irritate the soft oral tissue. The knowledgeable dentists at MINT dentistry in Elmsworth take cautious steps to avoid such problems.
In a ZOOM laser whitening session in our Houston, TX facility, patients' gums and lips are covered to ensure that the whitening products touch only the teeth. Afterward, the dentist will apply the whitening solution to every single individual tooth. To shield the eyes from the light from the laser, patients get protective eyewear. While the procedure is pain-free for many men and women, a topical anesthetic could be provided to lessen any uneasiness or to reduce the gag reflex.
Healthier, Accelerated Procedures
While at-home lightening gels mostly do not pose health issues for the majority of consumers, repeated attempts to bleach and enhance teeth without supervision from a dental professional may cause long-term tooth pain from sensitivity to extreme temperatures. Because it may take many weeks or conceivably months to attain noticeable results with non-professional tooth whitening solutions, pain might be a concern. Particular types could fail completely to produce a whiter smile. In-office teeth bleaching treatments are administered by dental professionals to let patients feel relaxed and ensure that the teeth and gums are safe throughout the course of the bleaching.
Enduring Results
On top of the many other advantages of professional teeth lightening treatments, their results remain much longer when compared to store-bought tooth whitening products. Directly after a whitening session and for at least 24 hours, we ask patients to abstain from consuming any dark-colored foods, such as food coloring dye, and drinks, such as tea or coffee. Further, anytime it's feasible, request a paper straw for beverages that could tarnish the teeth.
Following their ZOOM teeth whitening session, our patients can take an at-home kit that consists of the whitening gel and tailor-made mouth pieces. These products can be utilized around twice a year to help prolong the healthier appearance of your teeth. At MINT dentistry in Elmsworth, our crew advises forming effective oral hygiene habits by consistently brushing and flossing after you eat a meal or snack and before bedtime.
Elevated Self-Confidence and Outlook
Expertly whitened teeth should generate much more than just an attractive smile. Patients report heightened self-esteem after their procedure, which helps them to become progressively more outgoing and function more comfortably in professional contexts, as well as in other social events. Bleached teeth may also erase years from your face, helping you seem younger.
Rely On The Pros to Elevate the Appeal of Your Smile
The awesome results created by in-office teeth bleaching procedures such as ZOOM and several others are unsurpassed in their abilities to significantly alter a patient's smile and simultaneously raise self-assurance. We want you to call MINT dentistry in Elmsworth and set up an exam with our skilled Houston, TX aesthetic dentists, who will help you in achieving a truly stunning smile.