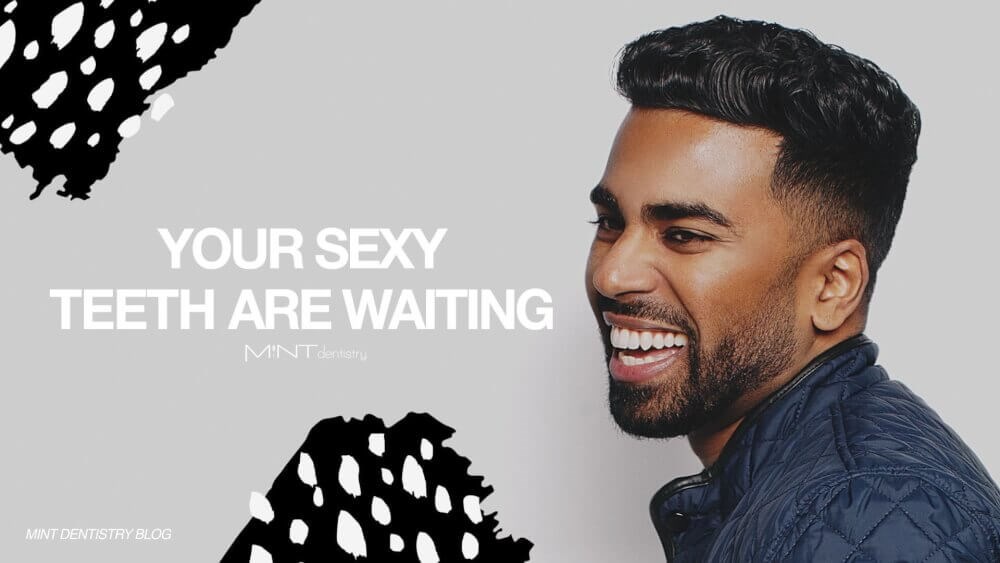 GET YOUR BEST SMILE WITH A COSMETIC SMILE MAKEOVER
Do you think you're less than confident in how you look because of an imperfect smile? For those not sharing their smiles because of superficial flaws, like discoloration, extra space between teeth, or misaligned or broken teeth, then a smile makeover done by a dental practitioner in Houston, TX may be the perfect answer to increasing confidence and enhancing your smile. At MINT dentistry in Elmsworth, our oral specialists perform smile makeovers that often include gum contouring, porcelain veneers, laser teeth brightening, Invisalign, and sometimes restorative dental treatments to restore missing teeth. No matter what your issues are, our team is trained in a broad range of cosmetic dentistry techniques, so we can deliver your customized smile makeover. Take a minute to learn about a few of the most common concerns locals in Houston, TX have about their smiles and the amazing treatments we offer at MINT dentistry in Elmsworth.
EVERYDAY COSMETIC DENTAL PROBLEMS A SMILE MAKEOVER COULD ADDRESS
Many contemporary dental procedures can be performed to improve many of the aesthetic issues that patients in Houston, TX have with the look of their smiles. A few of the most common issues we see are:
STAINS
Each serving of red wine, mug of coffee, and tasty berry you snack on can leave an impression on your teeth. If you don't clean your teeth right after you eat and drink, then your teeth are absorbing stains. Over time, these stains could make your teeth look darker and yellow. You probably have used or considered teeth whitening kits; however, these deliver minimal results. For fast, safe, and effective results, add medical-grade teeth whitening to your cosmetic smile makeover. Many dentists in Houston, TX offer both in-office whitening and personalized DIY whitening kits.
ABNORMAL-LOOKING GUMS
Sometimes, if your gums are overdeveloped, it can cause an unbalanced ratio of gums to observable crowns. This leads to what is commonly referred to as a "gummy" smile. Although this is usually not a serious concern, it will likely make your teeth appear too small and influence the total look of your smile. Gum sculpting (also referred to as crown lengthening) smoothes away the excess soft tissue to reveal a more proportionate gumline. An experienced dentist in Houston, TX will sculpt your existing gumline to create a beautiful smile.
CROOKED TEETH
Crooked teeth have a huge influence on the overall look of your smile. If your teeth are crooked or misaligned, you may be a great candidate for a simple orthodontic treatment, such as Invisalign. Great for older teenagers and adults of any age who want more perfect teeth minus the drawbacks of standard braces, Invisalign is almost invisible and can be removed so it is simple to clean your teeth and eat. Moving your teeth into their correct positions will not only make your smile look better, but it can boost your general dental health.
SPACES BETWEEN TEETH
A few people embrace the quirkiness of wide spacing in their teeth, but if you're not a fan of yours, there are multiple cosmetic dentistry procedures that can help. Depending on the degree of the gap in your teeth, you could consider cosmetic ceramic veneers to mask the gap. Thin shells created with durable porcelain, dental veneers are attached to the front of the teeth. Your dentist will make sure your veneers blend with your real teeth and fit perfectly. For people who have spaces between several teeth, Invisalign alignment therapy may be the most effective way to fix your dental alignment. A numbered series of transparent, removable aligners, Invisalign carefully shifts your teeth into the right places to get rid of gaps.
MISSING TEETH
A person's smile could be seriously affected by a lost tooth or teeth. However the tooth came to be missing, your cosmetic smile makeover procedures can help revitalize your smile. One lost tooth can be replaced with a custom restoration. Implanted crowns, bridges, or dentures may help replace one tooth or a few for a low-maintenance restoration. You might also get a custom bridge, which will be shaded and shaped to blend in with your natural teeth for a beautiful result.
TOOTH FISSURES
A little break in your enamel is likely to make your smile look uneven or unsightly. A good choice to restore your smile is custom veneers. A wafer-like porcelain shell is applied over any cracked teeth to produce the appearance of a flawless smile. Porcelain veneers are customized to be place over your visible upper teeth, lower teeth, or both, depending on your dental concerns and goals. Some cracks can also be enhanced using bonding and contouring, a technique that implements composite resin (the very same substance used in tooth-colored fillings) to restore the missing enamel. Although bonding and contouring is a faster procedure, veneers usually last longer.
MISSHAPEN TEETH
Those who have abnormally small teeth or teeth that are deformed can benefit from dental veneers. Microdontia (a condition where the teeth are underdeveloped) can impact the look of your smile. While microdontia usually does not impact your dental health, it can make your smile look disproportionate and less attractive. High-quality cosmetic veneers can improve the look of your smile by covering extra small teeth or teeth that are misshapen.
KEEPING UP YOUR BEAUTIFUL RESULTS
After your treatment plan is done, it's important to keep your smile looking good. This starts with an appropriate home oral hygiene routine (brushing, flossing, and mouthwash) that you stick to daily. To keep your smile bright, ask your dental team for a medical-grade home teeth lightening system. Using professional whitening gel and comfortable personalized dental trays, you should use your kit as necessary to improve the brightness of your smile. Besides home oral care, you need to ensure that you see your dentist in Houston, TX at least twice a year for your oral health checkup and professional cleanings. At these appointments, your dental team will look for any concerns (for example, periodontal disease and decay) and treat them. This way, your smile stays healthy and bright.
GET STARTED ON YOUR CUSTOM SMILE MAKEOVER – DON'T DELAY!
Regardless of whether you just need a few small adjustments or a full restoration, your aesthetic smile makeover will be specially designed based on the cosmetic treatments that suit your aesthetic goals. If you would like a smile makeover, schedule an appointment at our office in Houston, TX. With years of experience, state-of-the-art equipment, and modern methods, our staff at MINT dentistry in Elmsworth will work with you to craft your smile makeover. Visit us with a list of your concerns and get ready to head home with a smile that could knock out the residents of Houston, TX!