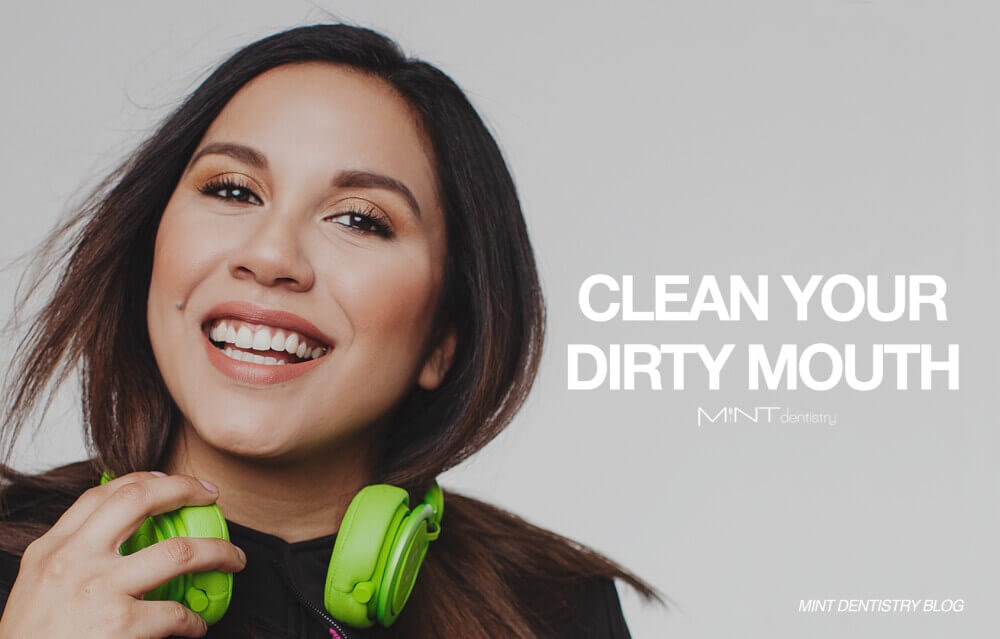 DENTAL AND ORAL PROBLEMS COULD POTENTIALLY IMPACT MORE THAN YOUR MOUTH

Each and every organ in your body influences the others, so issues in different locations can create a much wider chain reaction. In today's post, our group at MINT dentistry in Elmsworth talks about the connections between your dental and oral health and your complete health. Various research studies are underway all over the world that are endeavoring to determine how oral health impacts overall health, as well as how general health can impact oral health. Low oral health (in particular gum disease) can increase your probability of developing cardiovascular disease, make it tougher to regulate blood glucose, and in pregnant women, impact the baby's health. All of these are outstanding reasons to make sure you have a suitable oral health system at home and set up twice-yearly visits with a dental professional in Houston, TX.
HOW CAN YOUR MOUTH IMPACT YOUR GENERAL HEALTH?
A person's mouth serves as a portal to vital organs, such as the stomach and even the brain. It's no surprise that a disease or inflammation in the mouth can swiftly extend to diverse areas of your body. Here are the top four most serious conditions that may be influenced by oral health:
CORONARY DISEASE
Studies have found data that suggests that swelling in the oral cavity (usually from gum disease) can increase someone's probability of having a cardiac event or cerebrovascular accident (stroke). Research is underway to investigate the theory that bacteria in your mouth can trigger inflammation in the veins.
DIABETES
Those with diabetes should pay particular attention to their oral health to help manage their insulin levels. Lingering or untreated periodontal disease could make it more difficult for the body to regulate blood sugar. In cases where you have a problem with controlling your diabetes, set up a checkup with a dentist in Houston, TX to ascertain if periodontal disease might be part of your difficulty.
PREGNANCY ISSUES
The variations in hormones during pregnancy can put women at heightened risk for getting periodontal disease. Gestational gingivitis causes inflamed gums that bleed easily. Having progressive periodontal disease (periodontitis) during pregnancy has been associated with premature delivery and low birth weight. For this reason, it's particularly important for pregnant women to practice good oral hygiene every day to avoid periodontal disease and other oral health problems.
DEMENTIA
Researchers are studying the relationship between good oral health and better cognitive function in older patients. In individuals who have Alzheimer's disease, scientists have discovered a potential connection to unsatisfactory oral health. Dementia and impaired cognitive function often lead to more tooth and gum problems, most likely because the person has difficulty sticking to his or her home oral care routine.
KEY ORAL HEALTH ACTIONS
You have several ways to upgrade or keep up your oral health, and therefore, your overall health. These include a thorough oral hygiene system at home and meeting with your dentist in Houston, TX biannually.
TALK TO YOUR DENTIST ABOUT YOUR MEDICAL HISTORY
When visiting your dentist, be candid regarding your medical history and all of your existing conditions. Let him or her know if you have a family history of cardiovascular disease, diabetes, or gum disease. You might be asked to set up oral health evaluations more often than once a year.
TALK TO YOUR GENERAL PRACTITIONER ABOUT YOUR ORAL HEALTH
If your doctor is prescribing you medicine for blood sugar issues or cardiovascular disease, he or she should be told about any tooth or gum problems. Periodontal disease can have an especially big effect on your overall health.
GET YEARLY ORAL HEALTH CHECKUPS
During your yearly oral health examination, your dental team will use digital x-rays and other tools to look for concerns. Early treatment of issues can help you avoid more serious problems down the road. In addition, concerns that are caught early can typically be handled with easier, less invasive procedures.
CONSIDER PREVENTIVE TREATMENTS
To boost your oral health, ask your hygienist about using preventive options to help in preventing dental problems. This might include tooth sealants, which will defend your molars from developing cavities, or fluoride mouth rinses to bolster your enamel.
SCHEDULE DENTAL CLEANINGS TWO TIMES PER YEAR
To eliminate the plaque and tartar that will often build up on your teeth, it's important to see your dentist in Houston, TX a minimum of two times per year to have a dental cleaning. At your cleanings, your dentist will examine your gum pockets and look for other signs of gingivitis (the beginning stage of periodontitis).
DEAL WITH ORAL HEALTH ISSUES PROMPTLY
In cases where your dentist finds a problem, make sure you make an appointment ASAP to have it addressed. If you have any symptoms of an oral health problem, such as lingering toothaches, red and swollen or bleeding gums, or problems eating, you should schedule a visit.
BRUSH YOUR TEETH A MINIMUM OF TWO TIMES DAILY
At least twice daily, you need to be cleaning your teeth for at least two minutes with a toothpaste that contains fluoride. Be careful that you aren't scrubbing too roughly with the toothbrush since this can erode your enamel and bring on receding gums.
FLOSS YOUR TEETH DAILY
Flossing your teeth is especially important in warding off gum issues. Adults and children should floss once a day to extract the plaque and debris from the spaces between your teeth. To verify you are flossing correctly, ask your dental practitioner or hygienist to teach you the most effective way to floss at your next appointment.
IMPROVE YOUR DENTAL HEALTH TO BETTER YOUR GENERAL WELL-BEING
Start taking care of your oral health and support your whole body. Scientists have evidence that shows that swelling and redness and germs in your mouth can be damaging to your general health, both currently and in the long run. Paying attention to your mouth is a significant part of your overall health, so arrange a visit with a dental practitioner in Houston, TX to get an oral health exam and dental cleaning. If you're looking for a great team of skilled dental practitioners who are able to give preventive care in addition to restorative treatments, get in touch with MINT dentistry in Elmsworth. We would love to help you and your family maintain beautiful, healthy teeth at our office in Houston, TX.